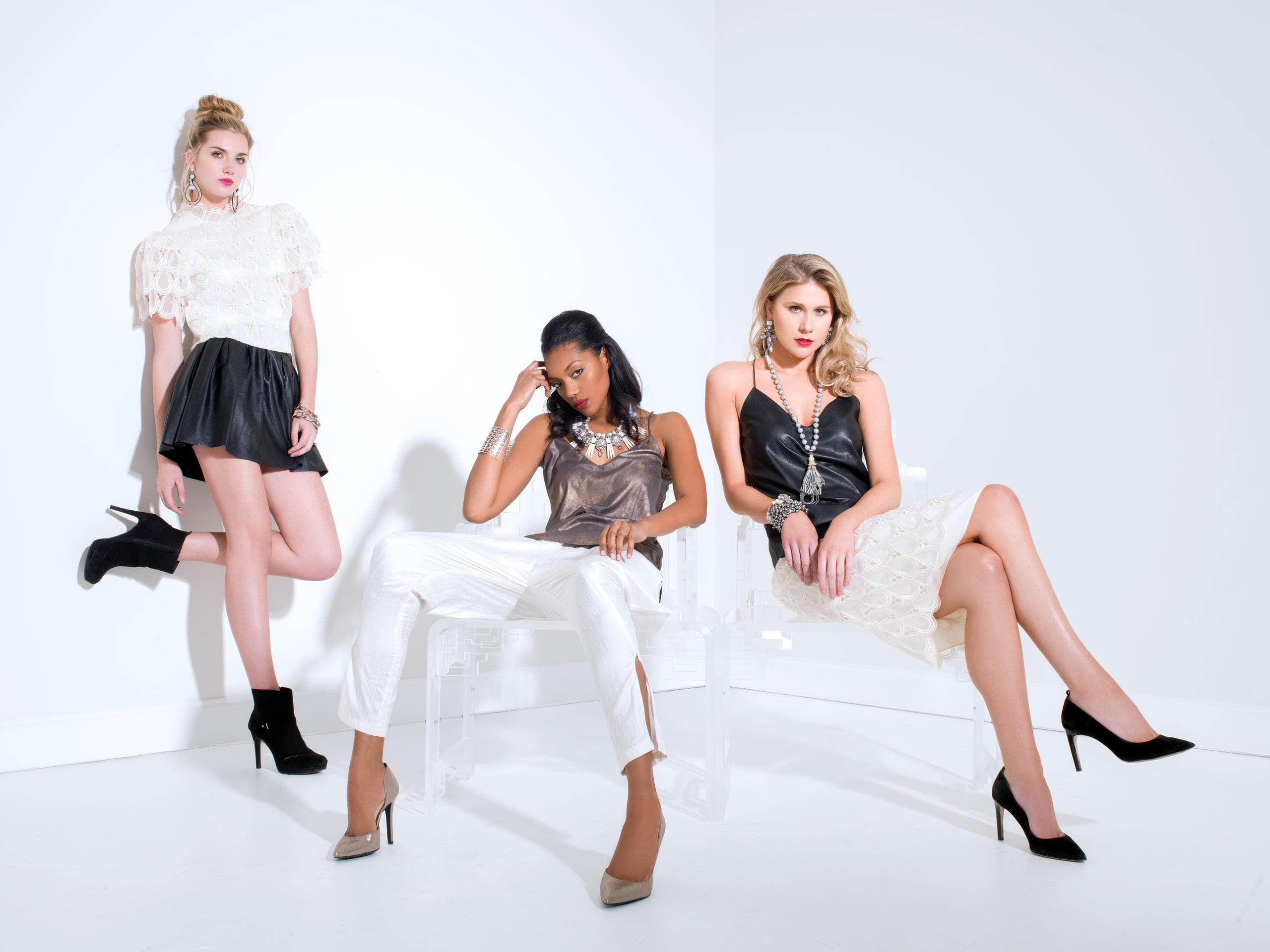 What is your background?
Like many stylist, I credit my success to a combination of a keen eye, unique point of view, over ten years of working experience and countless hours of research.
How does it work?
Over the years, I have developed a process that I contribute to my high success rate. I can always make exceptions but like they say, why mess with a good thing?
Before the google era, all of my work was word of mouth so even if I didn't know the client, we already had a connection and an established level of trust. Now, many of my clients come through my website. It goes without saying that hiring someone who has never met you to tell you what you should and should not be wearing, can be intimidating. Ironically, it's also what makes it work. I have no vested interest in your clothes, I don't know if you wore it on your first date with your husband or to court to finalize your divorce. My only concern is how it works with your body shape, coloring, lifestyle and desired image.
Using the info you provide from the style assessment questionnaire, I come prepared with a general idea of your body shape, lifestyle, budget, etc. Together we discuss in detail your expectations and questions. Next, it's straight to the closet where we assess what you have, what you wear and what you love. We determine the best cut for your shape and colors that make you radiate. I make suggestions of items that should be retired and identify pieces needed to enhance your wardrobe.
Why is the closet edit so important to the process?
I strongly recommend starting with a closet edit. The clothes we wear are a reflection of the image we have of ourselves or the image we want others to have of us. It is much easier for me to get to know you and your taste, in your closet. So many clients say "I need all new clothes, I don't like anything in my closet" only to find after a closet edit that in fact they only need a few pieces and a fresh pair of eyes to rework what they already own. Working in your closet gives me insight into what you like / don't like, buy / don't buy. Often there is a disconnect between what we buy and what we wear, the underlying reason is usually the roadblock to undefined style and/or a chaotic closet. This is where my degree in social work trumps a fashion degree, because it's never just about the clothes.
A perfect example is the woman I worked with who had a wardrobe full of fun, stylish clothes, all with the tags still attached but only wore sad, safe clothes because she didn't feel confident in the clothes that might get her noticed. We fixed that with a quickness!
Another client had an amazing figure but had filled her closet with the one silhouette that did not work for her shape, no wonder she was frustrated!
I have good taste, why should I hire you?
We all (myself included) get into a rut, we wear the same things, the same way. We all make impulse buys, let our friends or sales people talk us into something or think we look like our favorite celebrity when we wear a similar outfit. Recently, I had to come to terms with the fact that I can't pull off the cargo-pants, tank-top, Jennifer Aniston look. The clothes we choose are personal, they are a reflection of who we think we are or who we want to be. Our judgement is easily clouded by so many factors and I am there to offer sound advice with no emotional attachment.
Who is your typical client?
They range in age from their teens to late 60's, both men and women. I work with everyone from CEOs, soccer moms, news anchors to college grads looking for that first job.
I am hard to fit, are you sure you can find me clothes?
If I had a dollar for everytime someone told me this, I would never have to work again. I know every trick in the book. In over ten years, I have never been unsuccessful in finding the perfect outfit. Usually, the bigger problem is I find so many options and it is hard for the client to limit their purchases. Have no fear, I can be your voice of reason (if you need one).
Who are your style influences?
Catherine Deneuve, Kate Moss, and a council of stylish women.
What if I don't live in Atlanta? Can you help?
Of course! I often travel to other cities. Contact me for more details.
I need to lose weight, should I wait to work with you?
Even if your size changes your body shape will not change much and the same fit rules will apply. Unless you are planning a drastic weight loss, I recommend you start your transformation now.
Feeling confident is a great motivator for other changes.