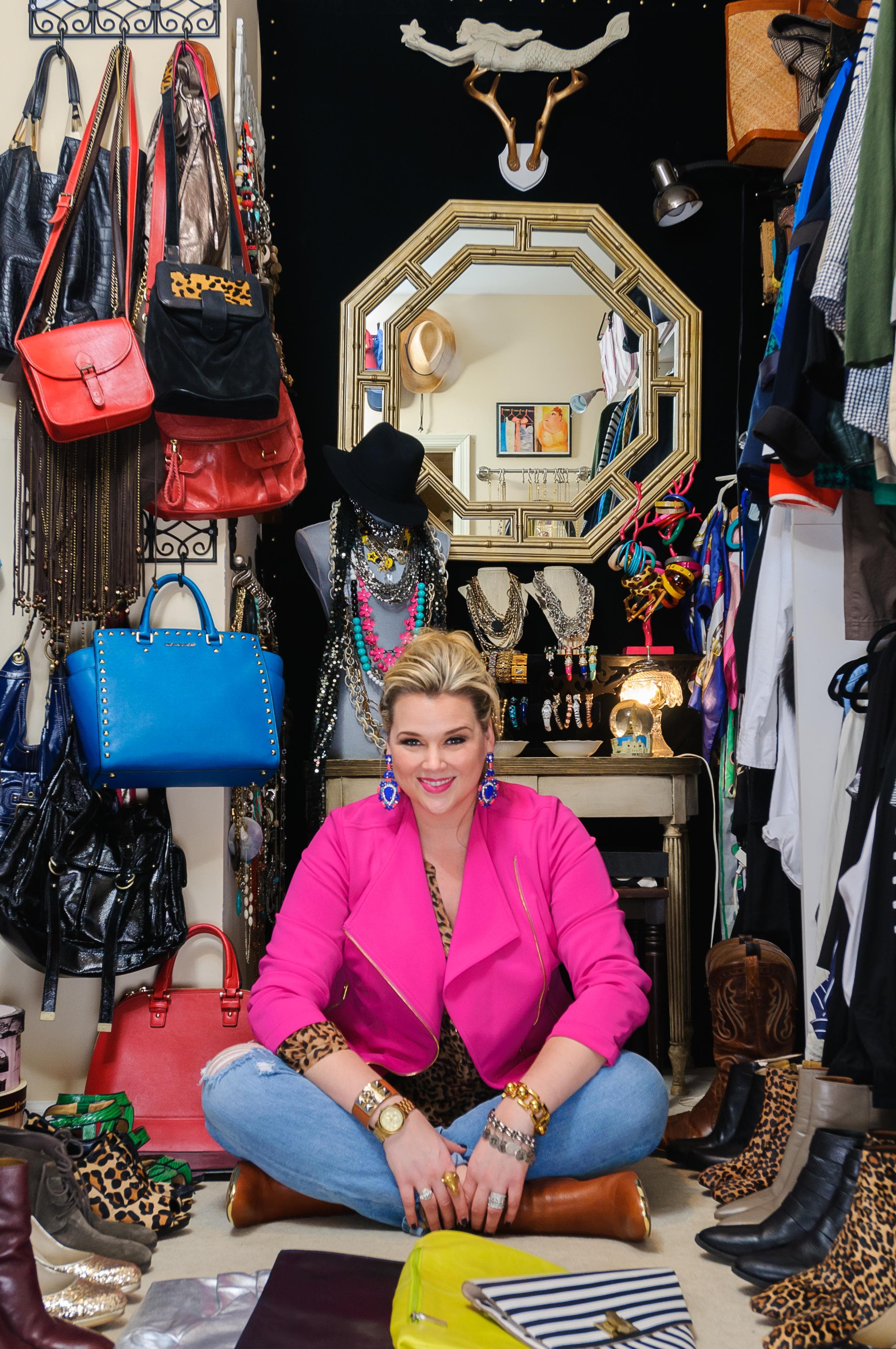 Your closet should be your favorite place to shop.
Edit Your Wardrobe with these Simple Questions

1. Would you buy it again, today?

We all make mistakes (for me it was cargo pants) but your closet doesn't need to be a constant reminder. If you would not buy it again today, out it goes.

2. Does it make you happy?

Other than cover your body, the main job of clothes is to make you feel good. If it doesn't make you happy, it can't stay.

3. Does it fit you, today?

The only clothes that should be allowed in your closet are clothes that fit today (or one good stomach bug away). No exceptions!

I have been in countless closets conducting wardrobe edits and I have seen your "motivation section". I have news for you...it doesn't work. It is a reminder every time you walk in your closet that you are not accepting your body. That means you start your day not accepting yourself and that is not motivating.

4. Are you excited about wearing it soon?

It can be to go to the gym or to a black tie wedding but if you can't get excited about wearing it in the near future (2-3 months), it has to go.

A closet edit can be a daunting task. I suggest a probation closet (or box) where you store items that don't fit the above criteria but you aren't ready to toss. If you haven't missed seeing it in a month, decluttering that item will be much easier.

Be realistic about your lifestyle. I am speaking to you with your painting / costume / hiking / 80's formal gown wardrobe. If you don't paint, you don't need an entire wardrobe for painting (it's more common than you think).

As a full disclaimer, we love a costume in our house and we have an impressive costume closet but that's where they reside. Are you really going to wear that sad beaded gown from the 80's to your holiday party? I think not! Get it out of your closet today.

My personal before and after closet edit article has more tips and ideas for you. Also feel free to contact me if you need professional help.