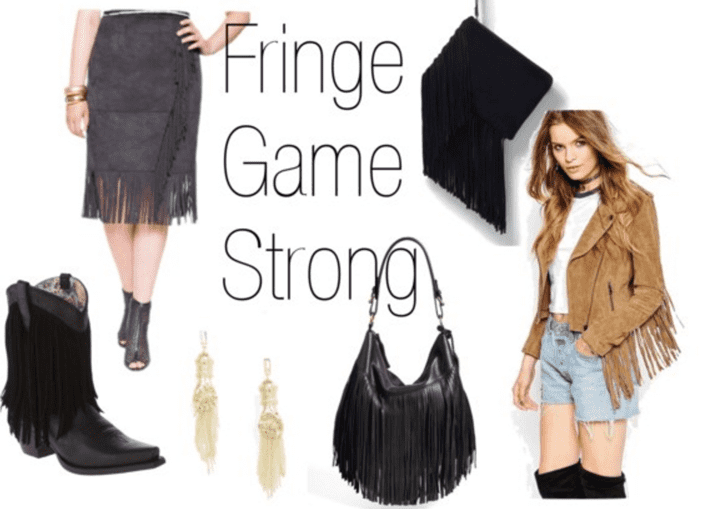 I LOVE fringe, can't get enough of it. I love the way it sounds when it swooshes back and forth, I love the fear factor of knowing that at any moment I could lose a strand. In short, it makes my heart beat fast. Lucky for me, it is a HUGE trend right now. The good news is it is everywhere, in every store, in every color and at every price point. The bad news is it is everywhere, on every blogger, instagram pic, and 3 out of 5 women are wearing fringe.
A lot of my clients believe that if something is in style it means they must buy and wear it. I look at trends a bit differently. If something is in style that usually means it's probably on it's way out of style. Fashion brands like making money so it is in their best interest to change what's "in style" often. The good thing about something you love being a hot trend is you can find it easily. The bad thing is while it is a hot trend you run the risk of looking like everyone else while wearing said hot trend.
This is why knowing what you love is the key to having great style. Ralph Lauren said it best.
"Style is very personal. It has nothing to do with fashion. Fashion is over quickly. Style is forever." - Ralph Lauren
Chasing trends is a constant battle and will leave you with a confused closet and a look that says "me too". I say if something you love is a trend, take advantage of the it being easy to find. Stock up and eagerly await for it to go out of style so you can make it unique again. That is not to say I will wait to wear my fringe but I will look forward to it going "out of style".