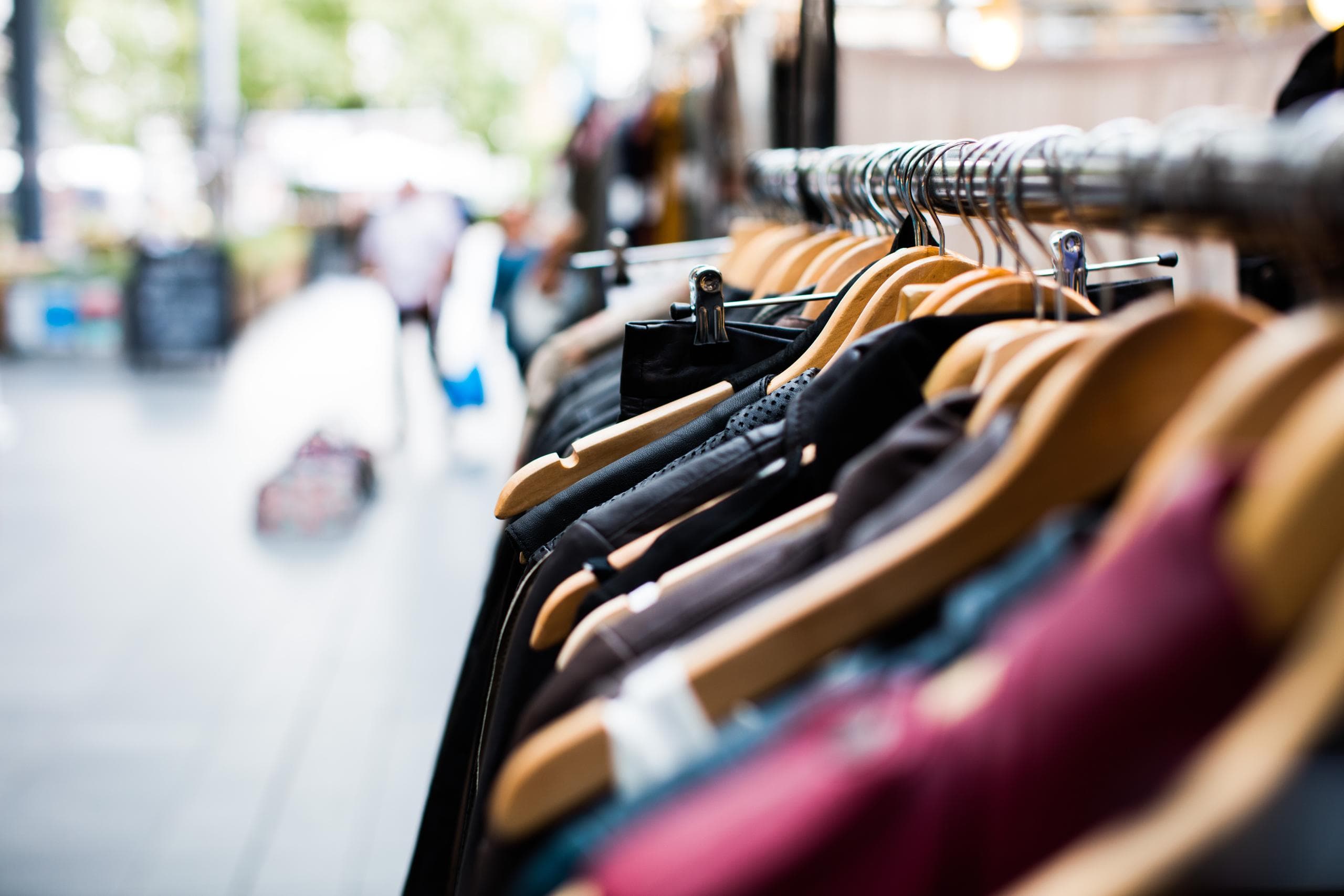 I know it doesn't feel like Fall but I promise it is right around the corner. Now is a perfect time to start thinking about your Fall / Winter wardrobe. With a little thought and some planning, you can spend the upcoming season focused on tailgating, pumpkin-flavored everything and a creative Halloween costume instead of being frustrated with your wardrobe.
Step 1 - Put Away Your Summer Items

Hopefully, you don't have too many items that only work for Summer as I advise my clients that a large majority of the wardrobe should work year-round. Still, now is the time to store away any linens or seersuckers. I don't subscribe to many of the fashion rules (I wear white jeans year round) however, I do like to put away anything that feels overly seasoned for the Spring or Summer trends.
By the time the September magazine issues come out, I am excited about Fall and ready to look the part.
Even for hotter climates, it is possible to dress Fall-ish while the temperatures are still in the 80's. Change out your Summer sandals for ankle booties and hold off on the fur vest until it is a bit cooler.
Finally, keep in mind that just because you wear something in the Summer doesn't mean it won't work this Autumn. It's amazing what the right jacket and boot can do for your Summer dresses... as long as they are the right dresses.
Step 2 - Your Fall Fashion Checklist

The Right Staples

Are you missing any important staples? Do you find yourself wishing you had an amazing black dress instead of the four "just ok" ones you bought because they were a good deal? I am not part of the camp that believes every woman should have a button-up, a neutral cardigan, and a trench coat (unless those work for your lifestyle and desired image).

It is important to make sure you have the basic pieces you need to build great outfits with different accessories. Know what you have and with what you can work. Also, know what is taking up space, but not pulling its weight.

Pick Trends that Match Your Style

Don't rely on the trends from this season, the result can be a dated wardrobe. Ruthlessly edit the trends and decide if there are any you want to incorporate into your personal style. For example, the bomber jacket is a big trend this season and while they can be fun, they are not always the most flattering cut. I would suggest a moto style if you are planning to invest in a new jacket.

Accessories and Colors

Remember accessories provide the biggest bang for your buck so ask yourself if you have something that you would wear again with the right accessories. What "look" are you tired of wearing, but with the right accessory or piece could be given a second life? For instance, a dress with knee-high boots might look fresh with over the knee ankle boots or a velvet blazer.

Is there a color you could add to your wardrobe to give your existing clothes a new look? For instance, oxblood is a big trend and looks amazing paired with cherry red, cobalt blue or fuschia.

Plan Ahead for Special Events

Plan for any special events you have coming up in the next few months like weddings and holiday parties. Avoid over spending and rushing around last minute by planning in advance.

Baby, is it Really Cold Outside?

Do you really need to spend money on standard winter pieces like a heavy coat or wool pants? In Georgia, we get about two weeks of cold weather so I recommend spending your budget on lighter jackets you can layer with a scarf and gloves on the few days necessary.
Step 3. Set a Budget, Make a Plan

A lack of a plan means you will blow your budget on pieces you probably don't love. I know so many women who will waste $29.99 on a sad oatmeal colored sweater because it's some expensive brand on sale at TJ Maxx.
Most people don't think twice about dropping $30 each month on something they don't love but have a hard time dropping $300 on a hero piece that will transform their wardrobe.
I love a sale as much as the next gal, but it's only a good deal if it brings you joy and adds to your wardrobe. When I do a closet edit, the pieces that usually leave in garbage bags are the one's that were a "great deal".
Love What You Wear
Exercise patience and wait for pieces you will really love. I waited two years to buy a leather jacket because I couldn't find one I loved. In that time, I found a lot I liked ok but every time I asked myself, would I be happy if this was my only leather jacket. If the answer was no, I waited. I didn't want to waste my budget on anything I didn't love.
Decide on a budget that is right for you and shop early while the stores still have a good run of sizes and colors.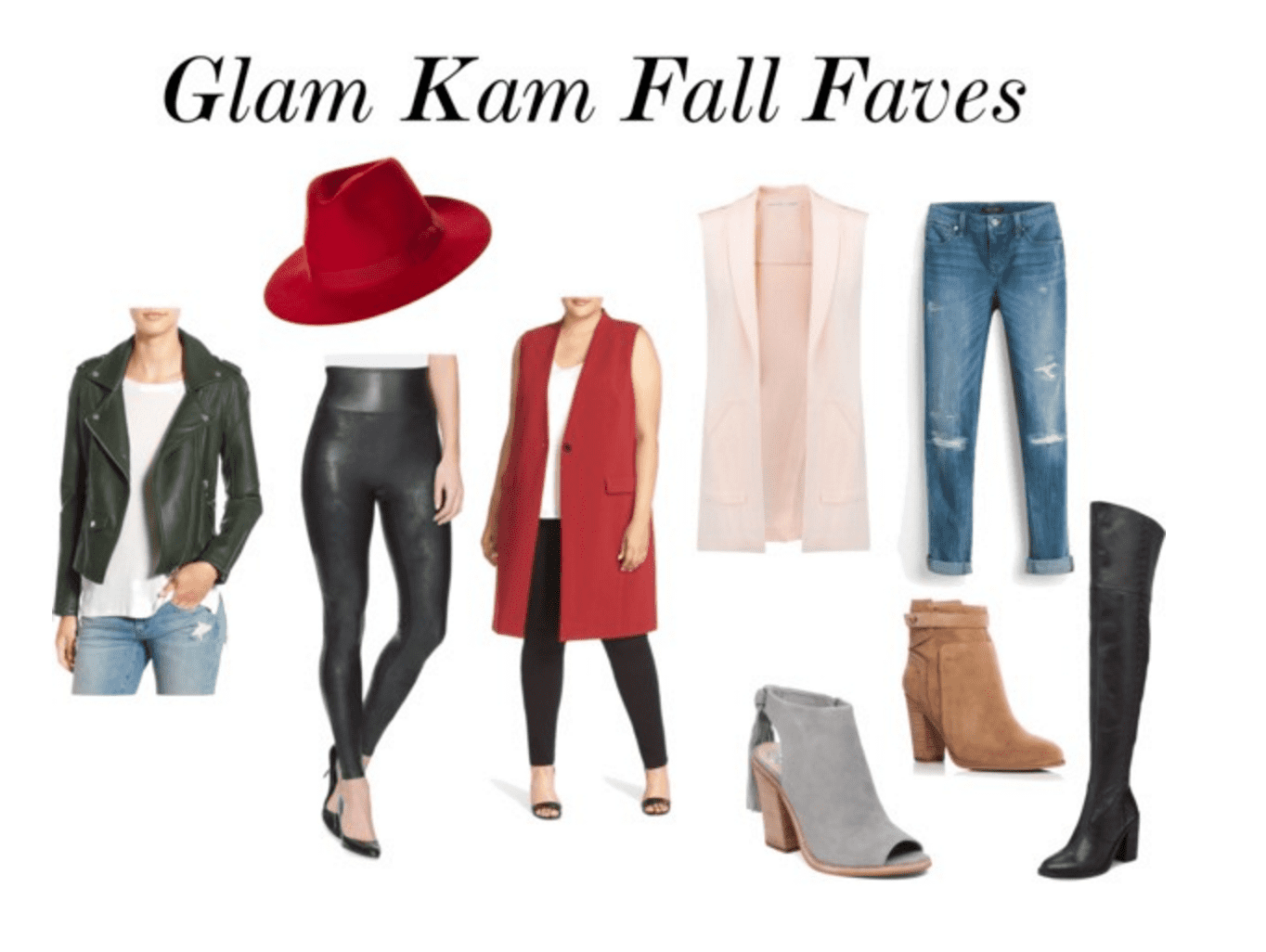 5 Fashion Pieces I Love for Fall 2016
Leather Leggings
A leather legging is the loophole to looking chic while wearing stretchy pants. Faux leather leggings are great!
Lightweight Leather Jacket
A leather jacket is a wardrobe game changer, you can wear it with dresses to give them a badass vibe. Use them in place of your typical blazer to update your black pants or in place of a sad shrug with last year's holiday dress. The moto style is universally flattering.
Jeans You and Your Body Love
I'm loving a distressed boyfriend, a high-waisted flare, and a skinny you can tuck into jeans. It's more important to have ones that work for your body shape and lifestyle. For example, a wide leg jean looks best with a substantial (not stiletto) heel. If heels aren't for you, this is a trend you should skip.
Vests
I love a vest! Vests are great for us Southern ladies because we don't get a ton of winter weather. A vest allows us to get the look of fun fabrics (like leather or fur) without the heat of a full jacket. I prefer the look of a sleeveless blazer but if you love the look of a puffy vest, knock yourself out!
Boots
Pick the style that works for you. I recommend at least one black and one luggage (vs. dark brown). Luggage provides a rich contrast and works with most colors.
Bonus Pick: I love a wide brim fedora to complete an outfit this this Fall!
What's in Your Wardrobe? Leave Comments on Facebook.com
Daunting? You can do it! Of course, investing in personal stylist like myself can only expand your wardrobe and education.