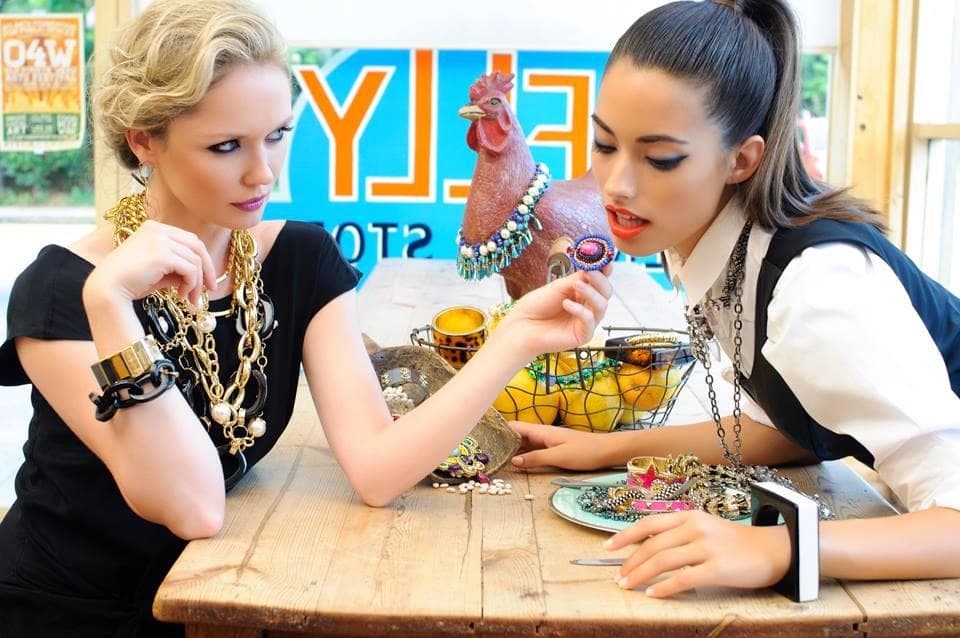 Date Night - Fashion Advice

There are tons of articles written about what to wear on first dates, so I want to back up and address what to wear to get a first date.  When trying to meet a man, the biggest mistake women make is dressing for women instead of dressing for men. 

The following story is a perfect example...

A few years ago at a summer music festival I witnessed a fascinating observation in male/female behavior.  My attention was drawn to two very different, yet equally attractive, women.  One looked like a Kate Spade model who had walked off the page of a fashion magazine, her adorable strapless dress coordinated perfectly with her fuchsia wedges.  Her beautiful handbag rested in the nook of her elbow and left her hand free to fidget with her dainty necklace.  From a style perspective, her look was perfection.  I was impressed, I am also a woman.  I had plenty of time to admire her as she stood in the same place and talked to the same three women for the entire night. 

It is hard to describe the other woman, as she was only standing still a brief moment before a very attractive man whisked her to the dance floor.  Admittedly, it would not take a trained eye to catch every detail.  She had on jeans, flip-flops, a black tank-top, her long hair in a disheveled pony-tail and a huge purse flung on her shoulder (or into the backs of anyone standing close to her).  While her look may not land her on any best dressed list, it did land her in the middle of the dance floor with a cutie.  Yes, she may have come to the festival to hear great music, but her ear-to-ear grin had "mission accomplished" written all over it. 

While the rules of attraction are a valuable science, there is nothing sexier than feeling comfortable in your own skin.  Most men care little about current fashion trends. No straight man has ever uttered the words "check out the hottie in the harem pants and gladiator sandals."  In general, when dressing for a man think simple and shapely.  When dressing to meet a man add approachable and atmosphere-appropriate.  Approachable can be achieved simply by flashing a smile and enjoying yourself.  If you are not having a good time, it is usually written all over your face and you are better off heading home to watch "Sex and the City" re-runs. 

Atmosphere appropriate takes a little planning to determine if any element of your outfit will interfere with your ability to enjoy yourself (and make you look less approachable).  Will your stiletto's sink into the grass? Can you sit down in your micro-mini skirt? Will your trendy fur vest cause sweat beads to form on your upper lip?  Ladies, this is no time for stubbornness. No amount of style can compete with the strut diminishing power of uncomfortable shoes.

As a fashion stylist, I am fascinated with clothes and how people use them to express their personality.  I have grown to appreciate styles that greatly differ from my own.  I recently put a client in a pair of metallic Chuck Taylor's for a black tie event because I knew anything else would cause her to be uncomfortably out of her element. 

Which brings me back to the women mentioned earlier.  If their goals were to appear on well dressed lists, Ms. Junior League is indeed the winner.The only "don't" about her outfit was she looked uncomfortable and out of place.  The stylist in me would like to critique Ms. Mission Accomplished and show her how a different outfit could elevate her appearance, but even a stylist can't compete with confidence.